Submitted by

liem

on Fri, 03/01/2013 - 09:11
There are at least three distinct versions of the "Shuttle Carriers of America" patch that commemorates NASA's fleet of shuttle ferrying 747's and the space shuttles they carried.
NASA was not satisfied with the typeface of the original version, allegedly that it was an unauthorized use of their logo (serifed font). Patches were released with this version which was later revised to a sans-serif font. There is also a reproduction version of the patch which has some cruder stitching. One overt difference is the way the rudder is stiched.
Original Production Run: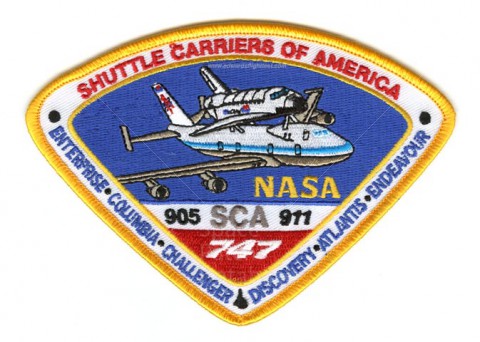 Later Production Run: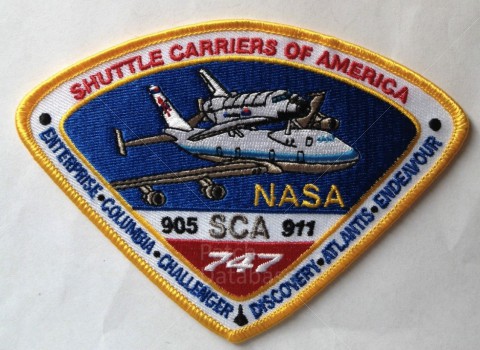 Reproduction version: